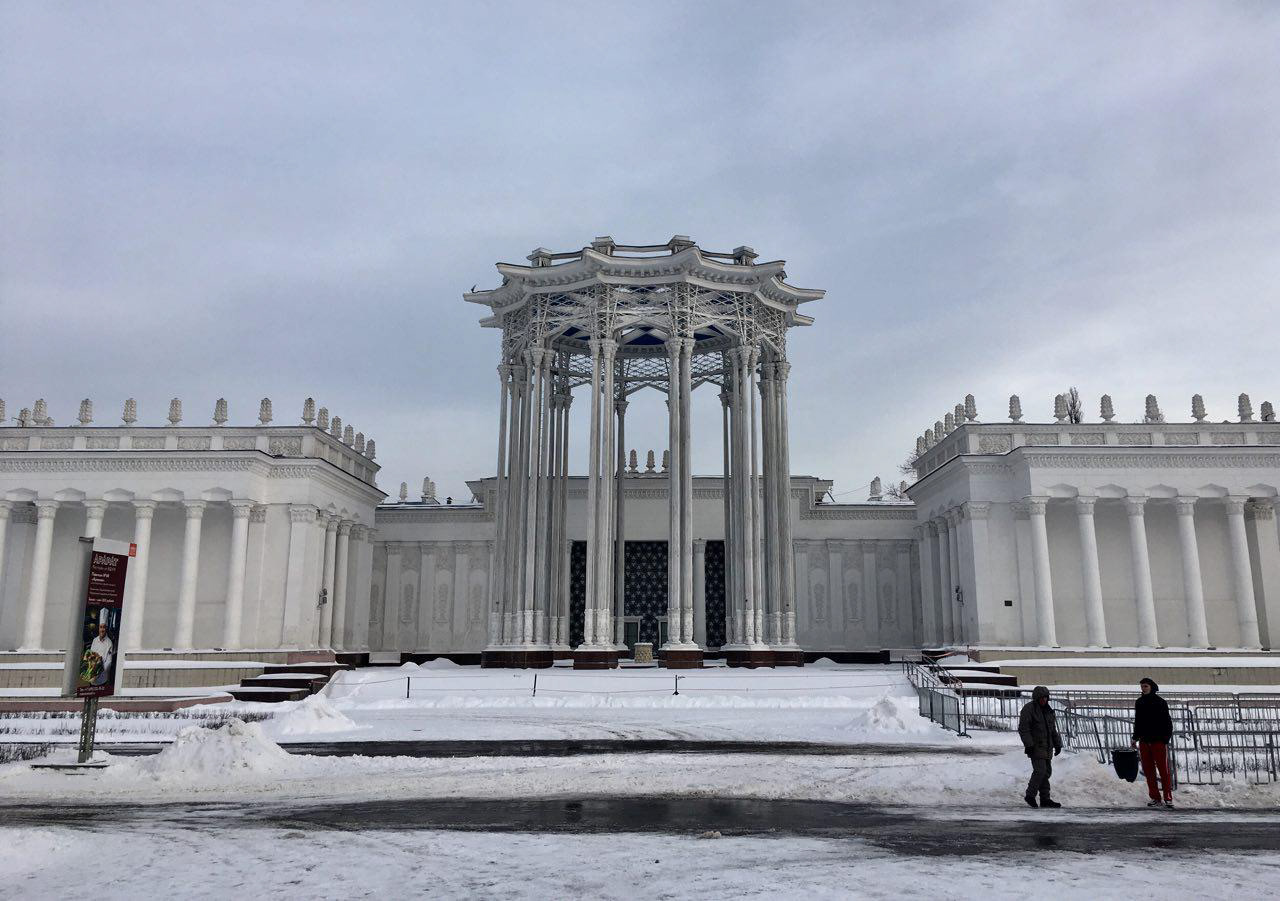 VDNKH Pavilion 66
outdoor lighting concept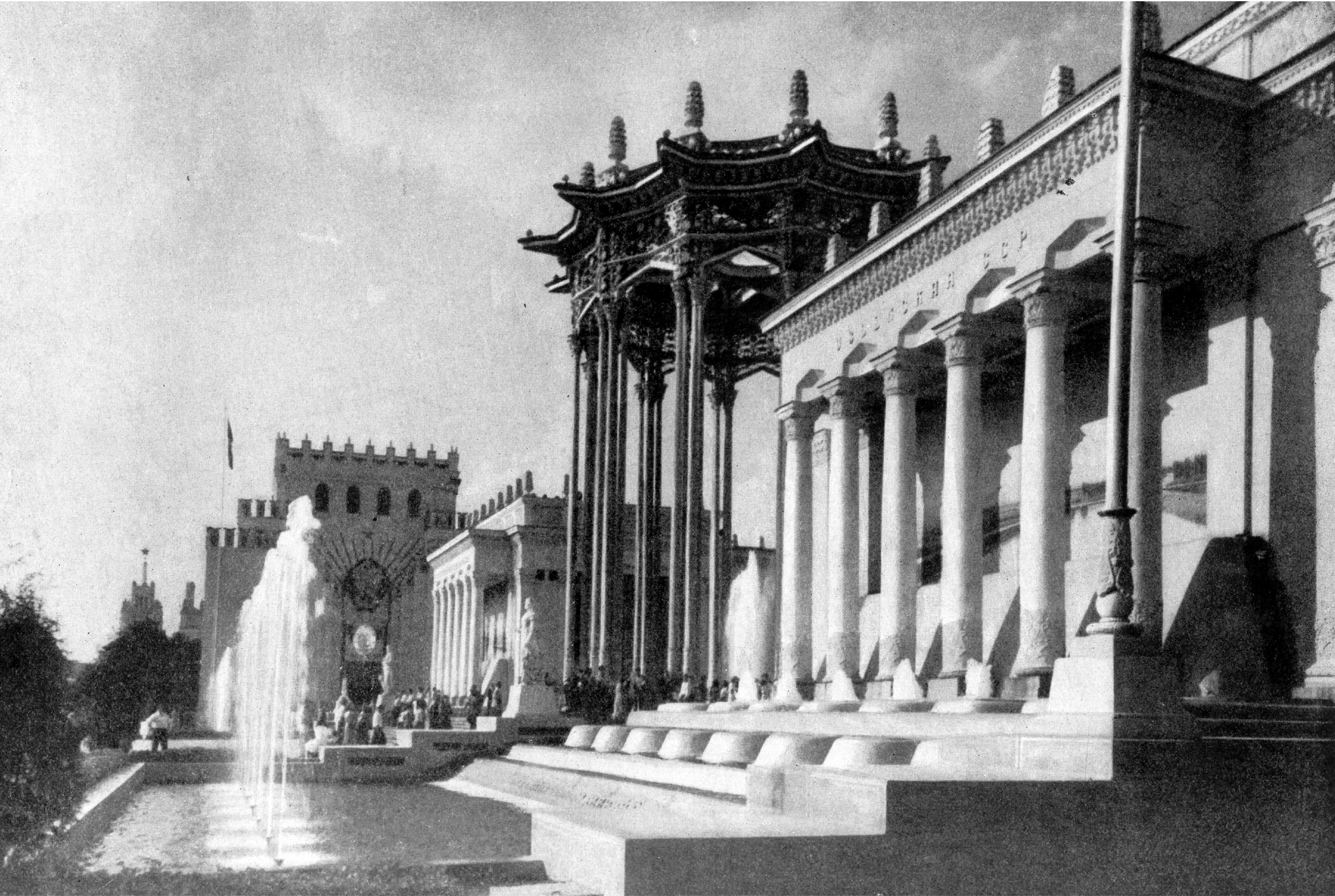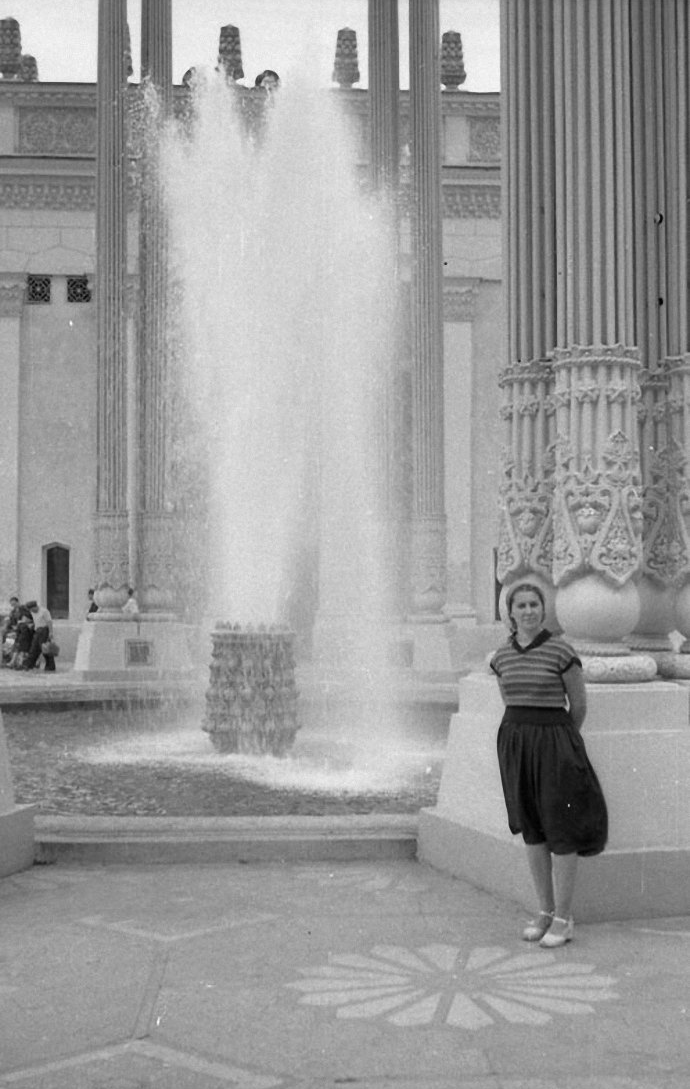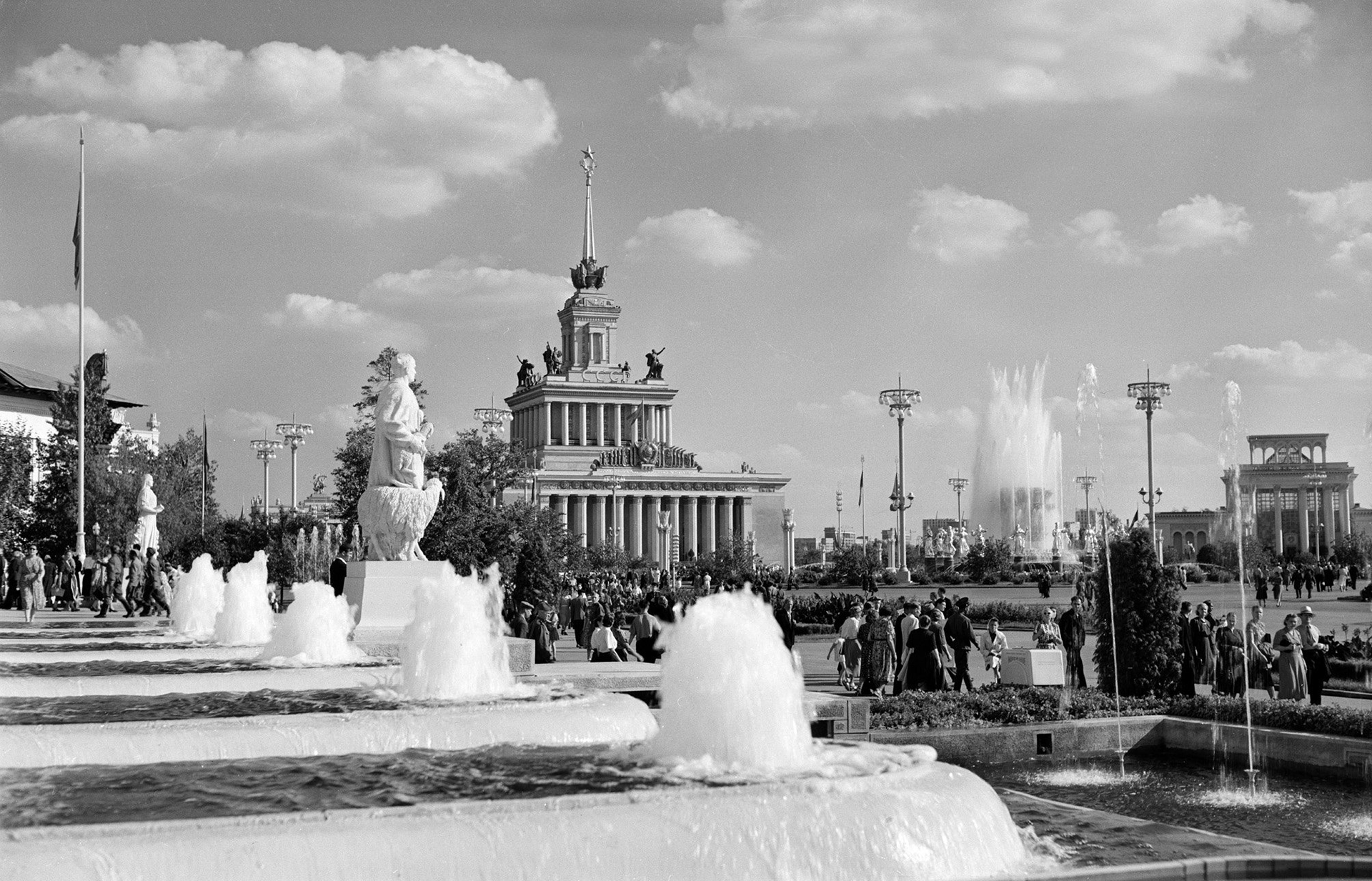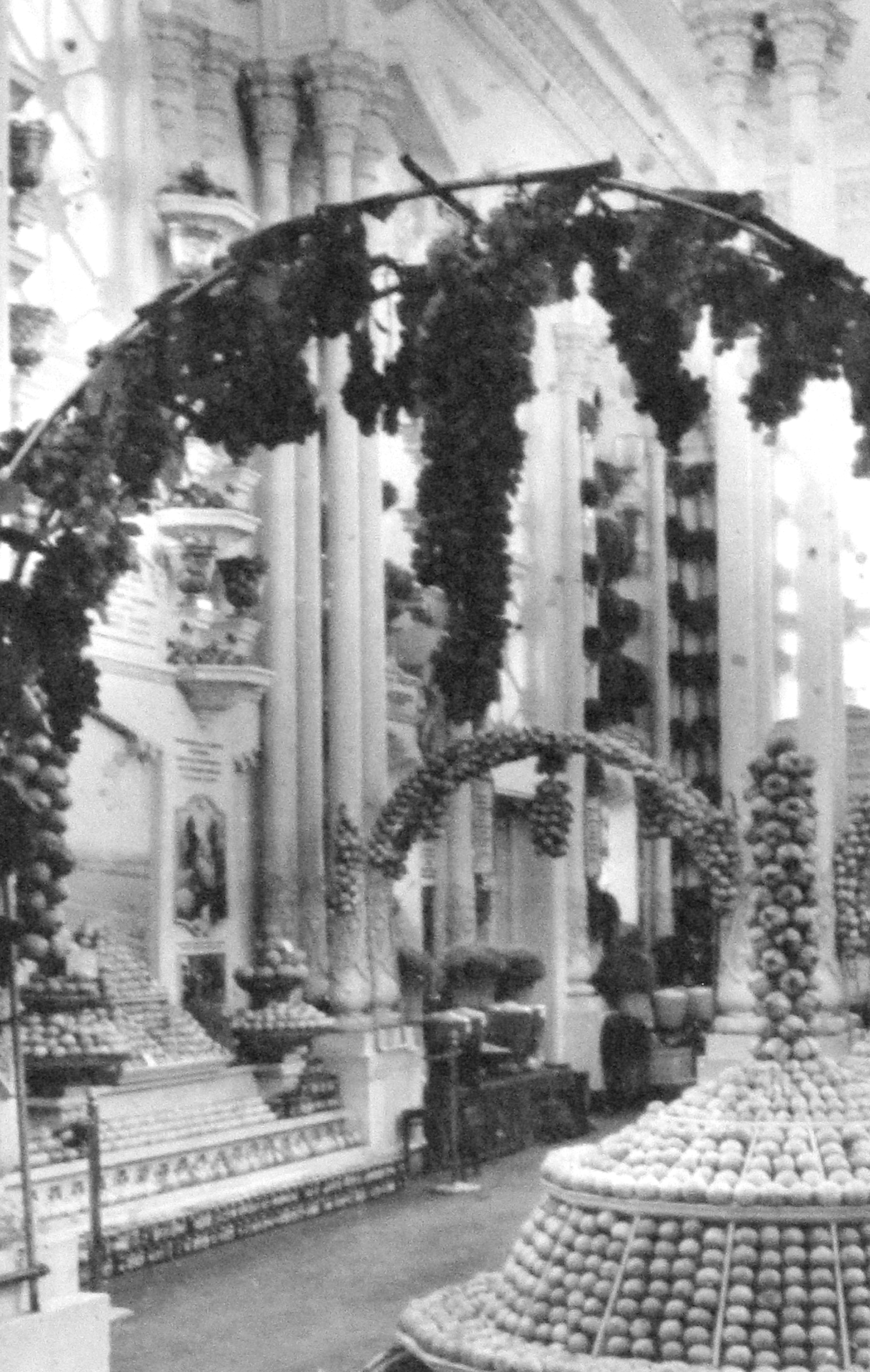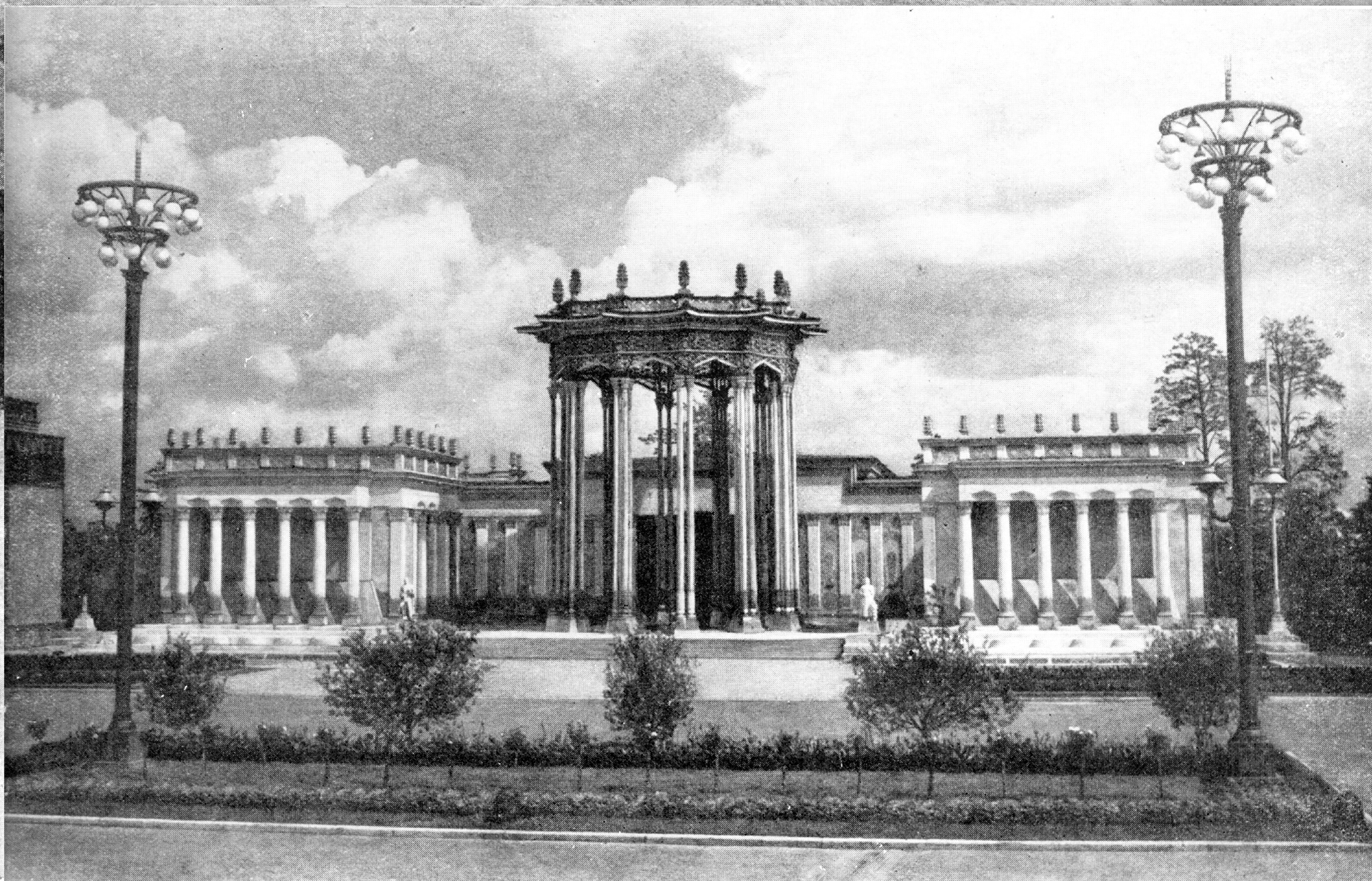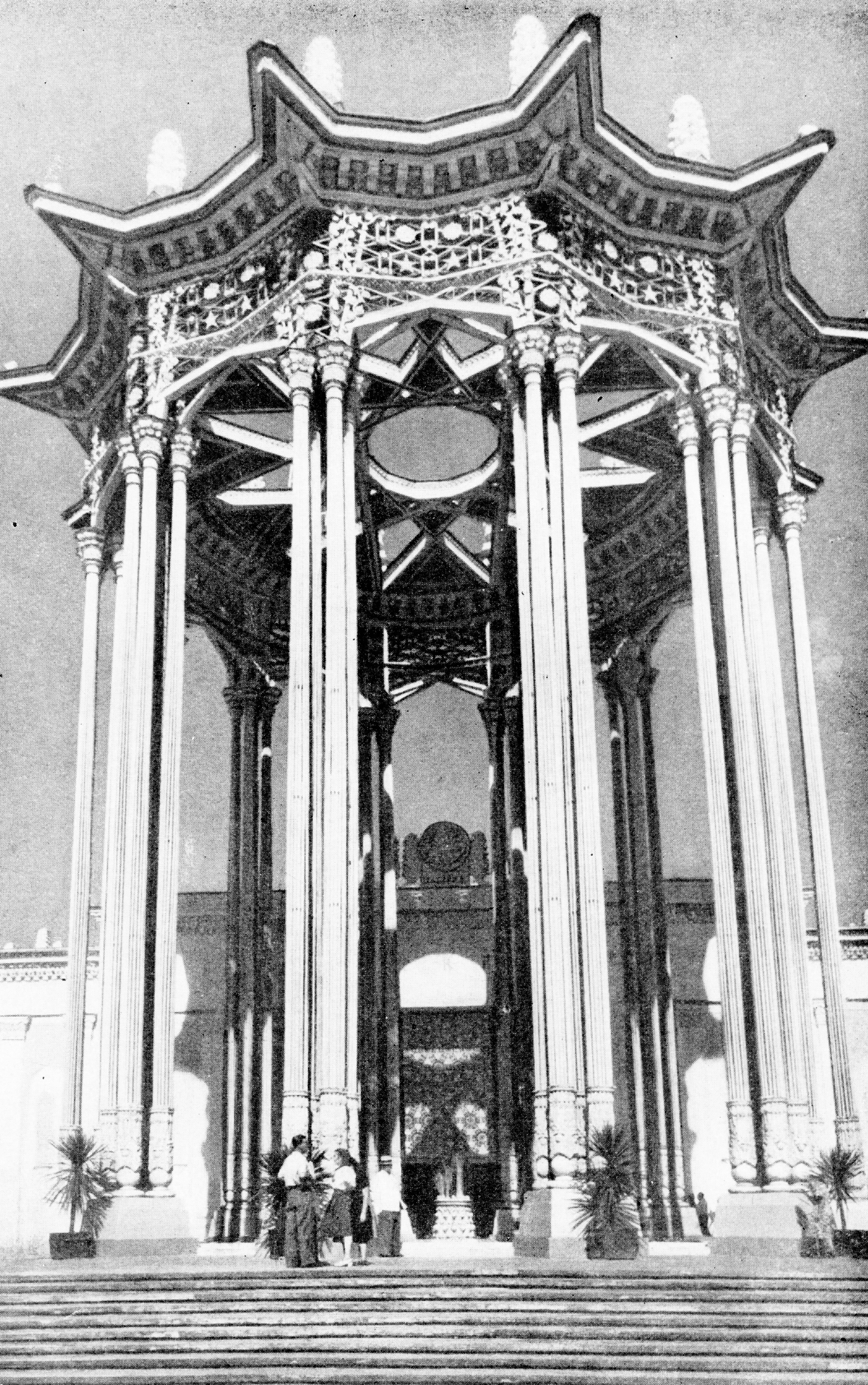 VDNH expo Pavilion number 66 is being restored according to its historical appearance of 1950s, when it used to represent Uzbekistan among other pavilions at the venue. After renewal Pavilion 66 will become an exhibition ground for Soviet art.

We designed a concept of a lighting system that would fit to the task of historical reconstruction, at the same connecting observer with modern world and its demands for comfort, atmosphere and information.
In our concept we show three possible scenarios of  illumination that represent building public activity according to the situation.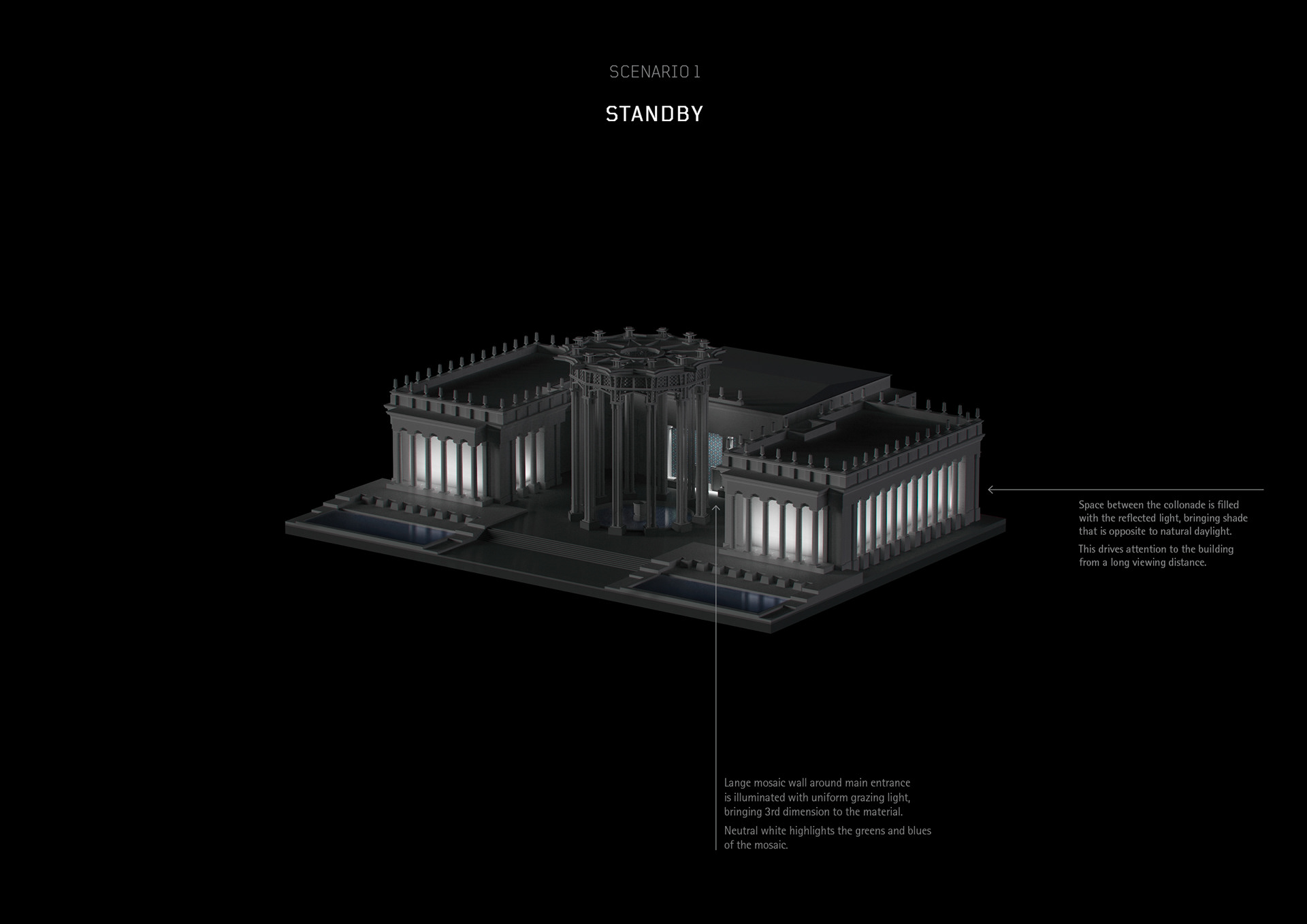 Colonnades and main entrance are clearly visible thanks to neutral white wallwashing. This kind of lighting creates pretty strict look of the pavilion.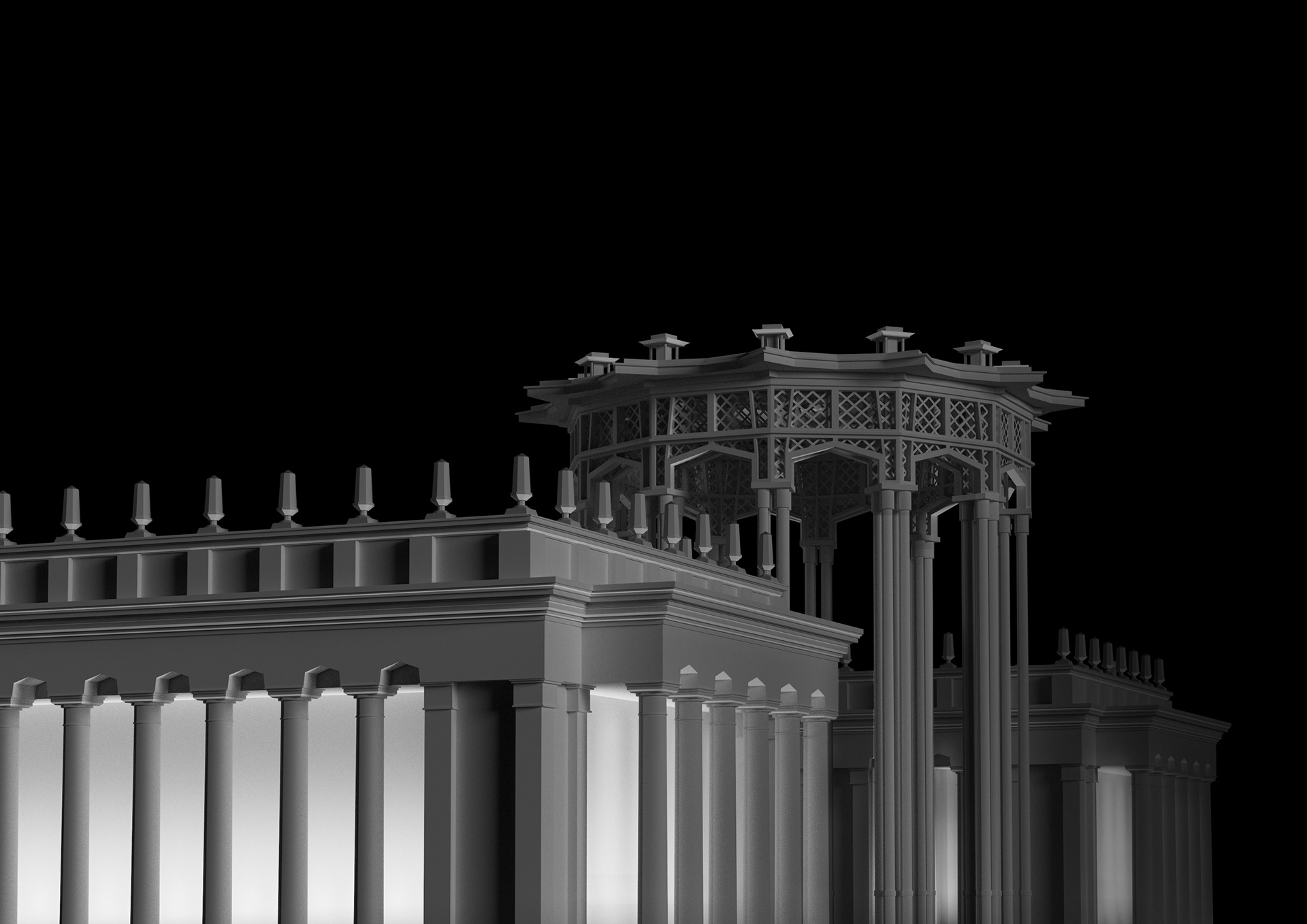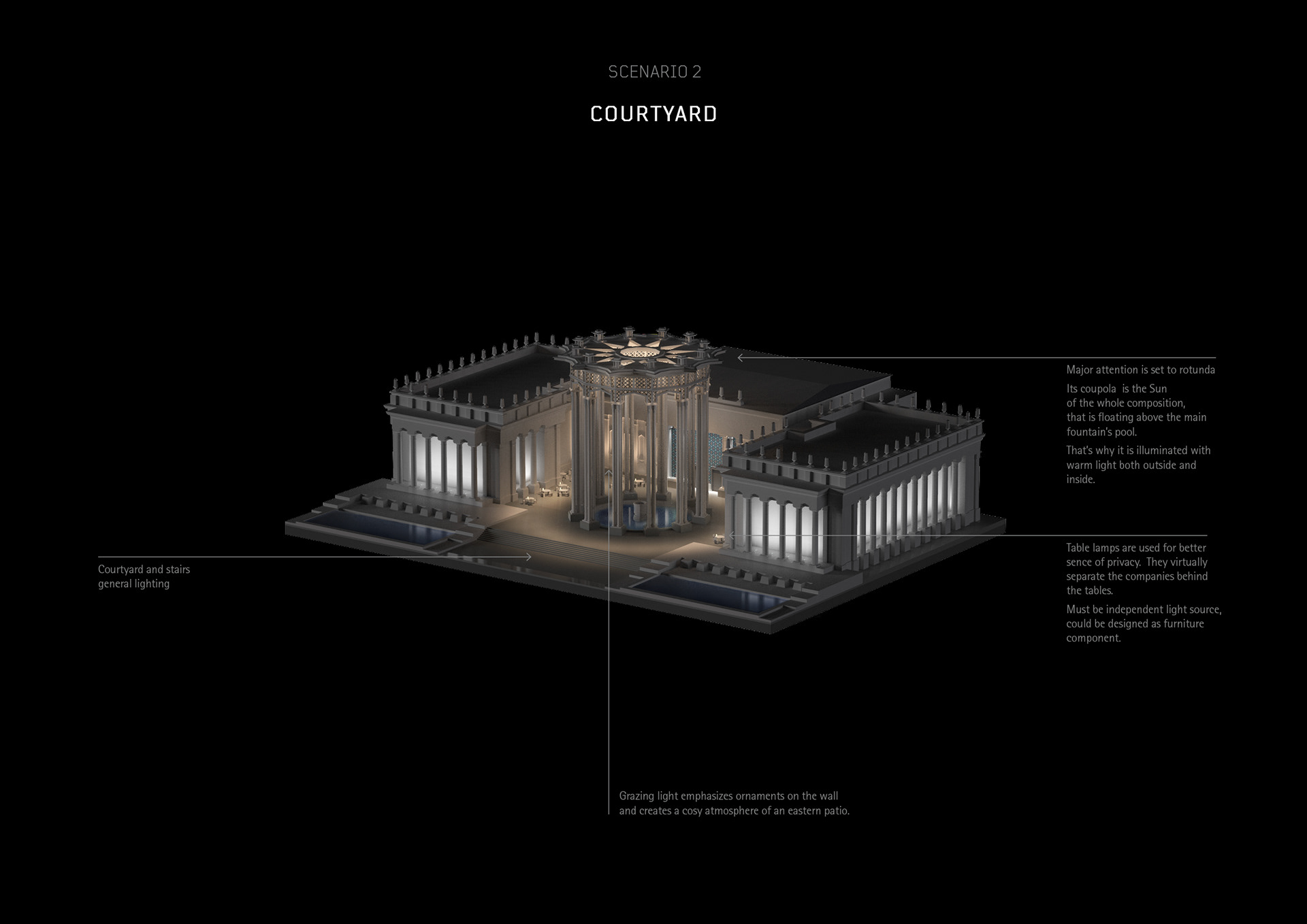 Warm lighting welcomes visitors to enter the courtyard and stare at the beautiful rotunda. Uplighting the rotunda's cupola and excluding illumination of the posts produce a sense of the levitating Sun at the centre of the ground.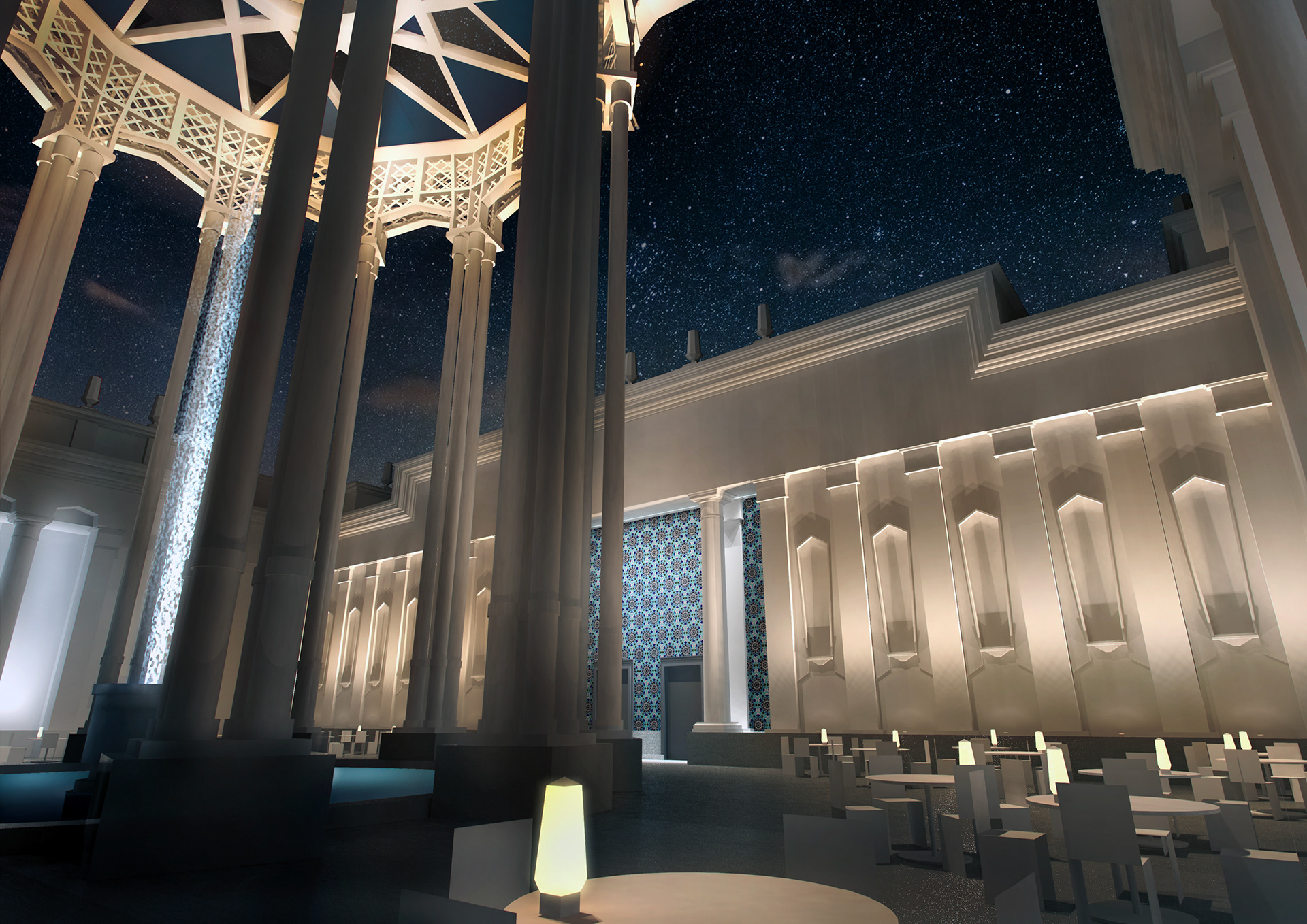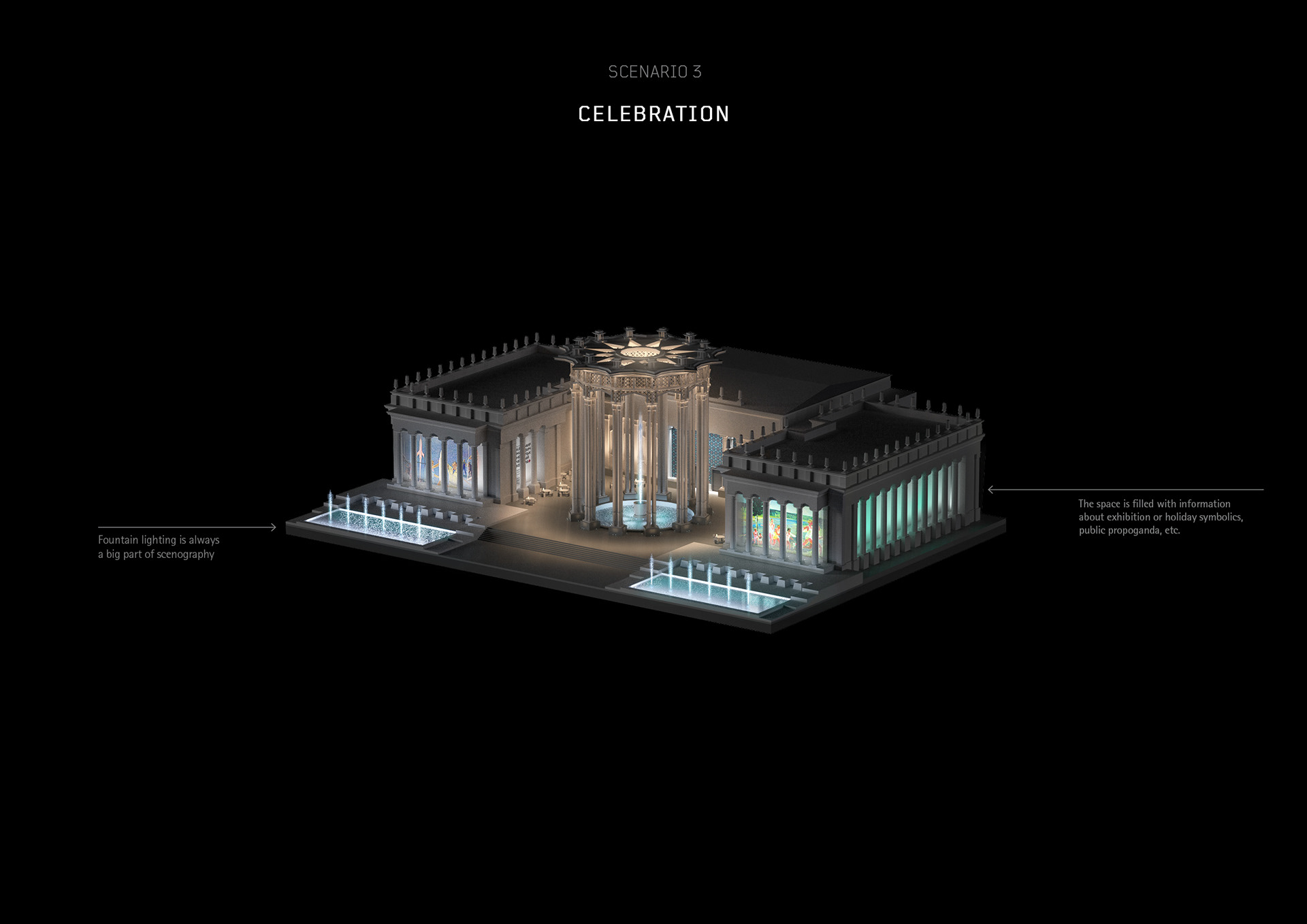 Facade projections are informing the audience about the exhibition highlights, the patio is used for a party. Discreet light motion creates a charming mood and attracts interest.