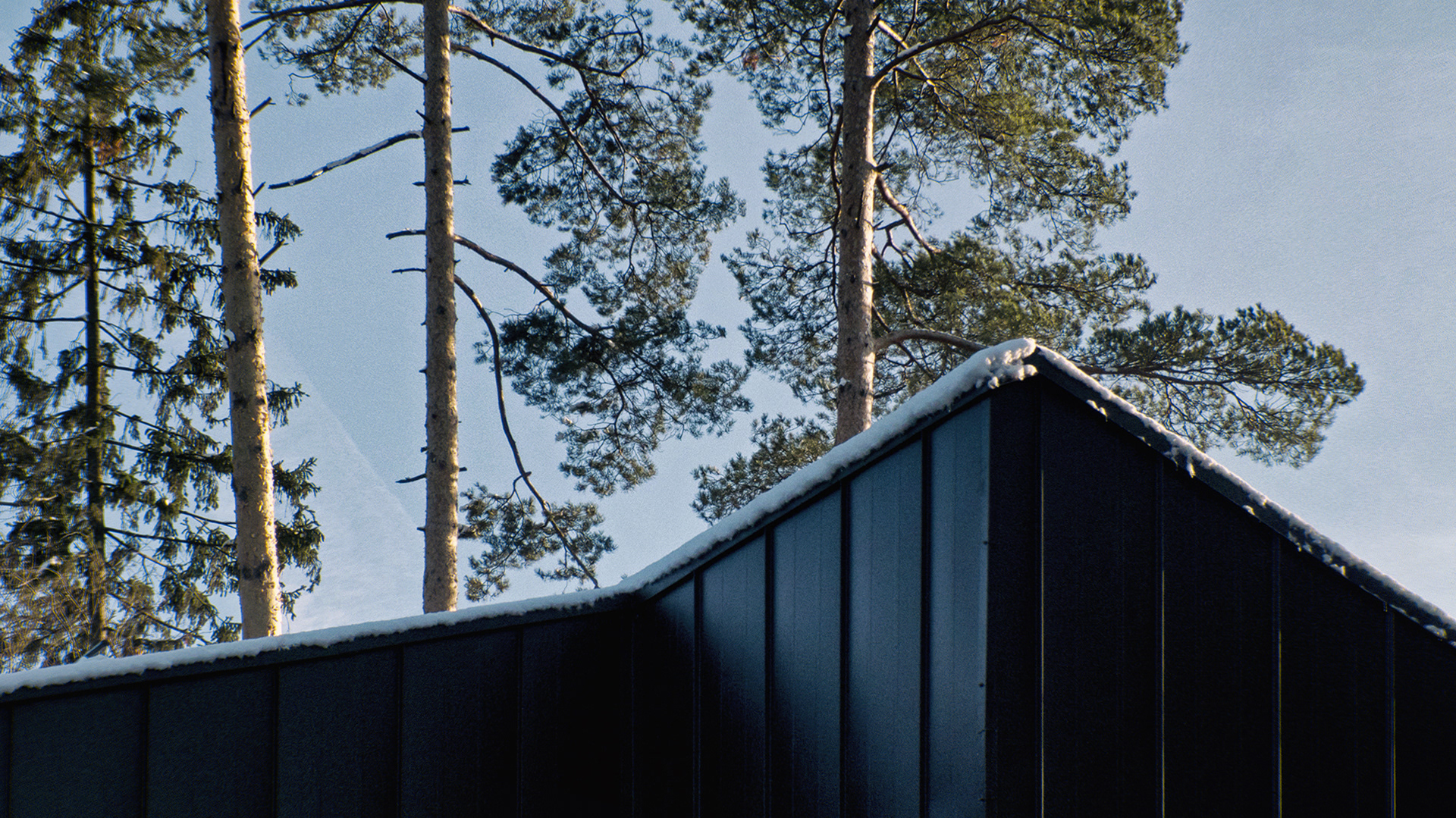 Z HOUSE
 CLT prefabricated home
Total area: 240 square meters
Year completed: 2016
Customer requested five-bedroom house,  fixed budget, one year project and construction time.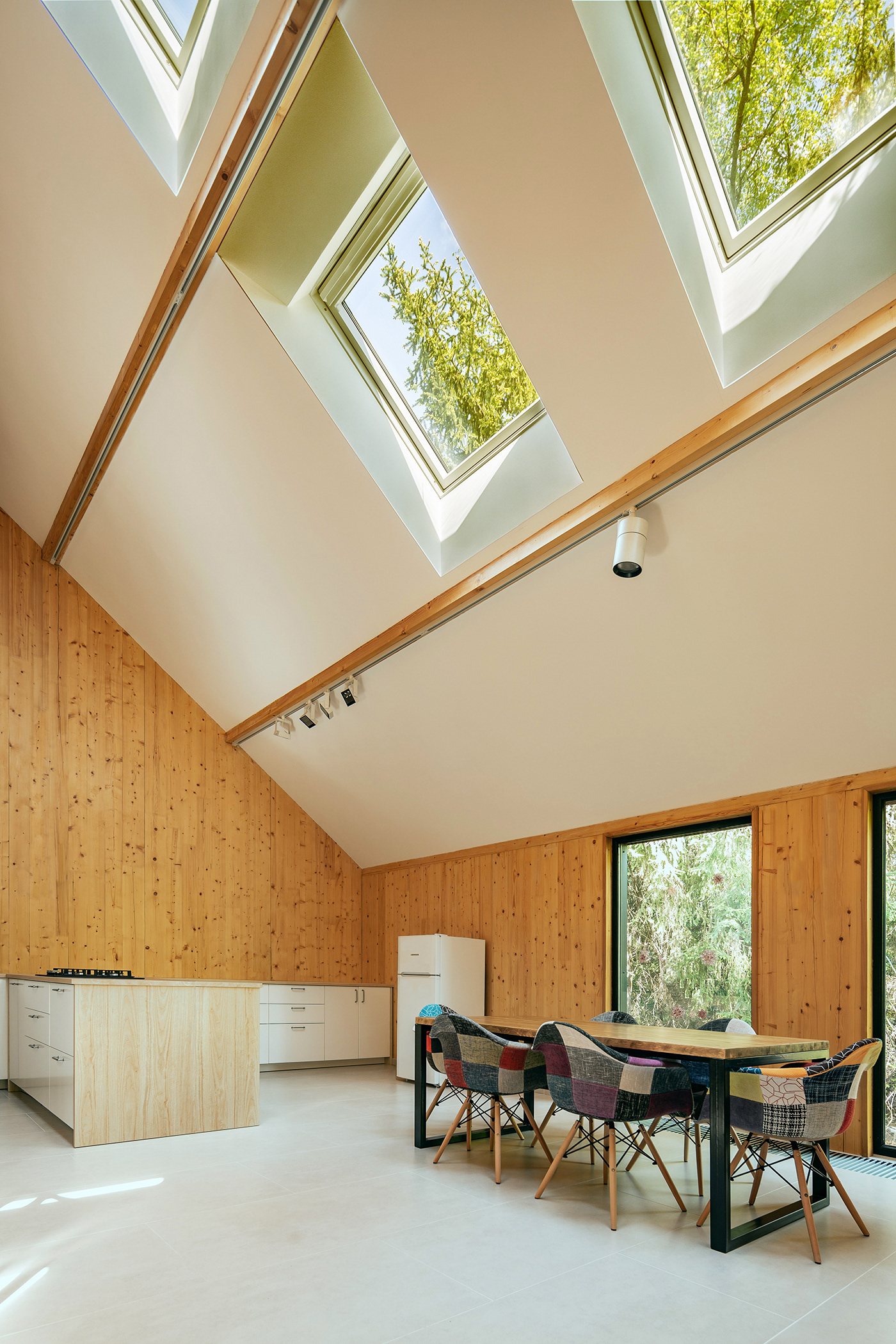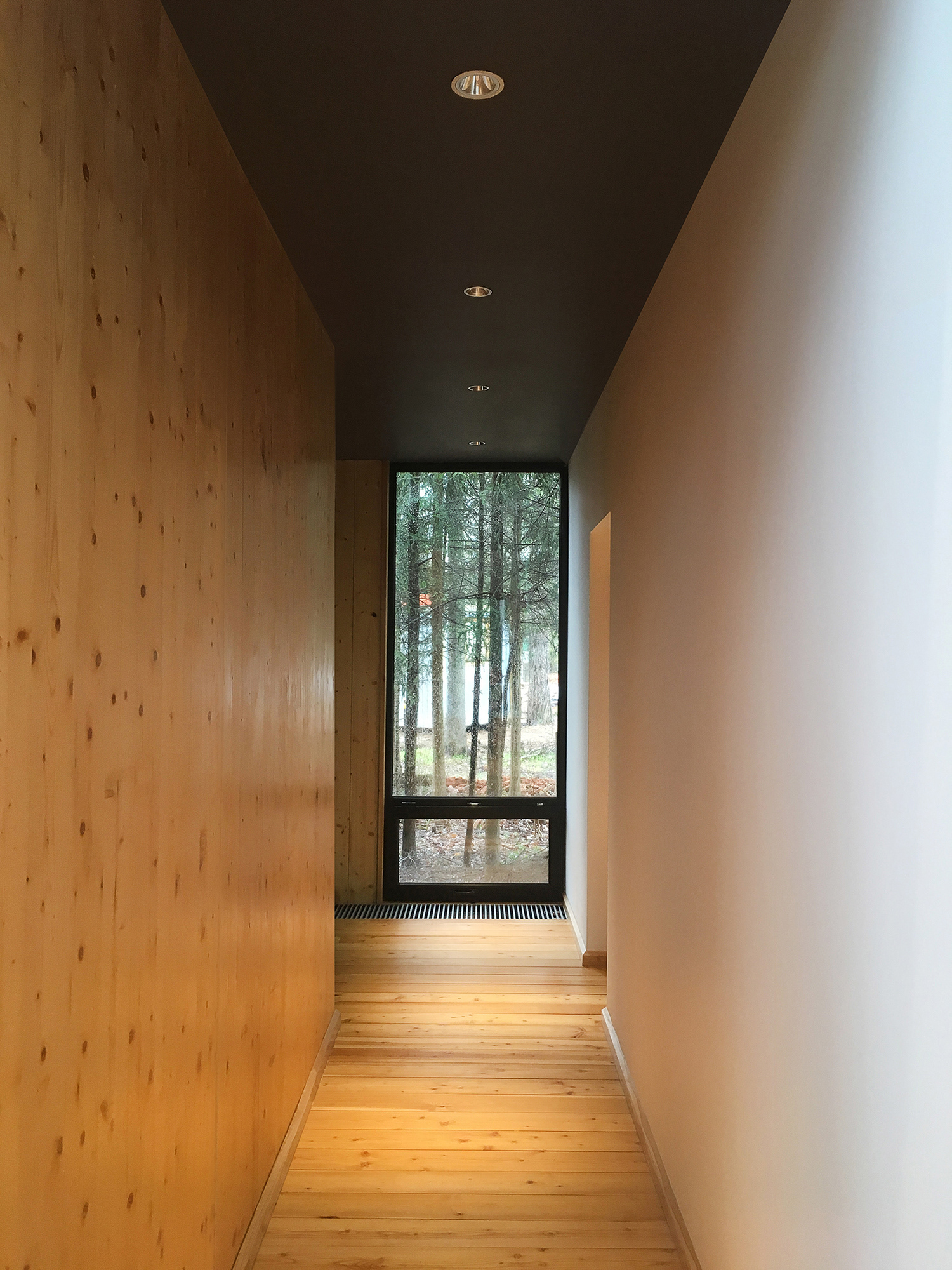 Several mature pines and mixed forest around predicted the building plan. When moving inside the house different views reveal, merging interiors into the nature.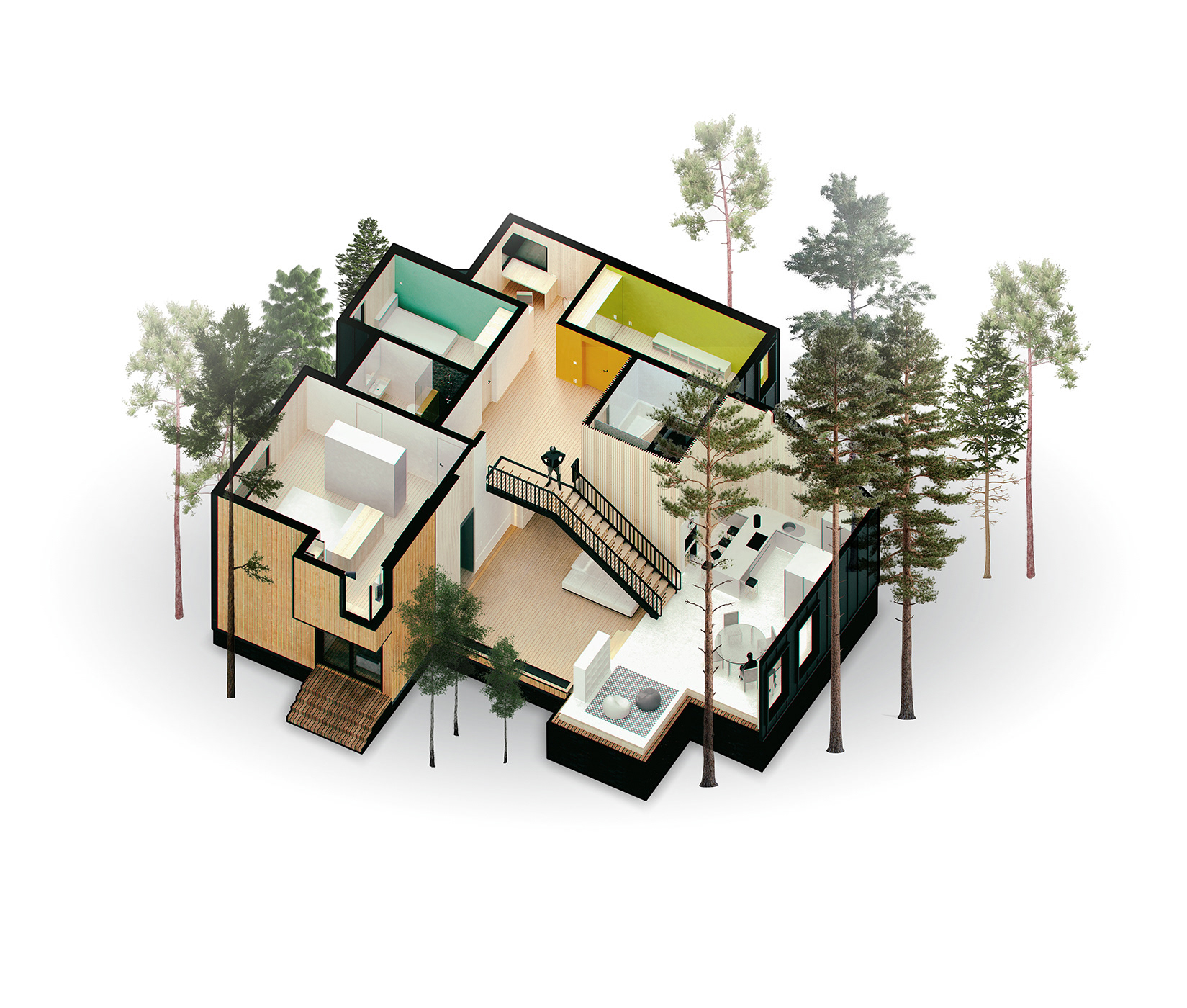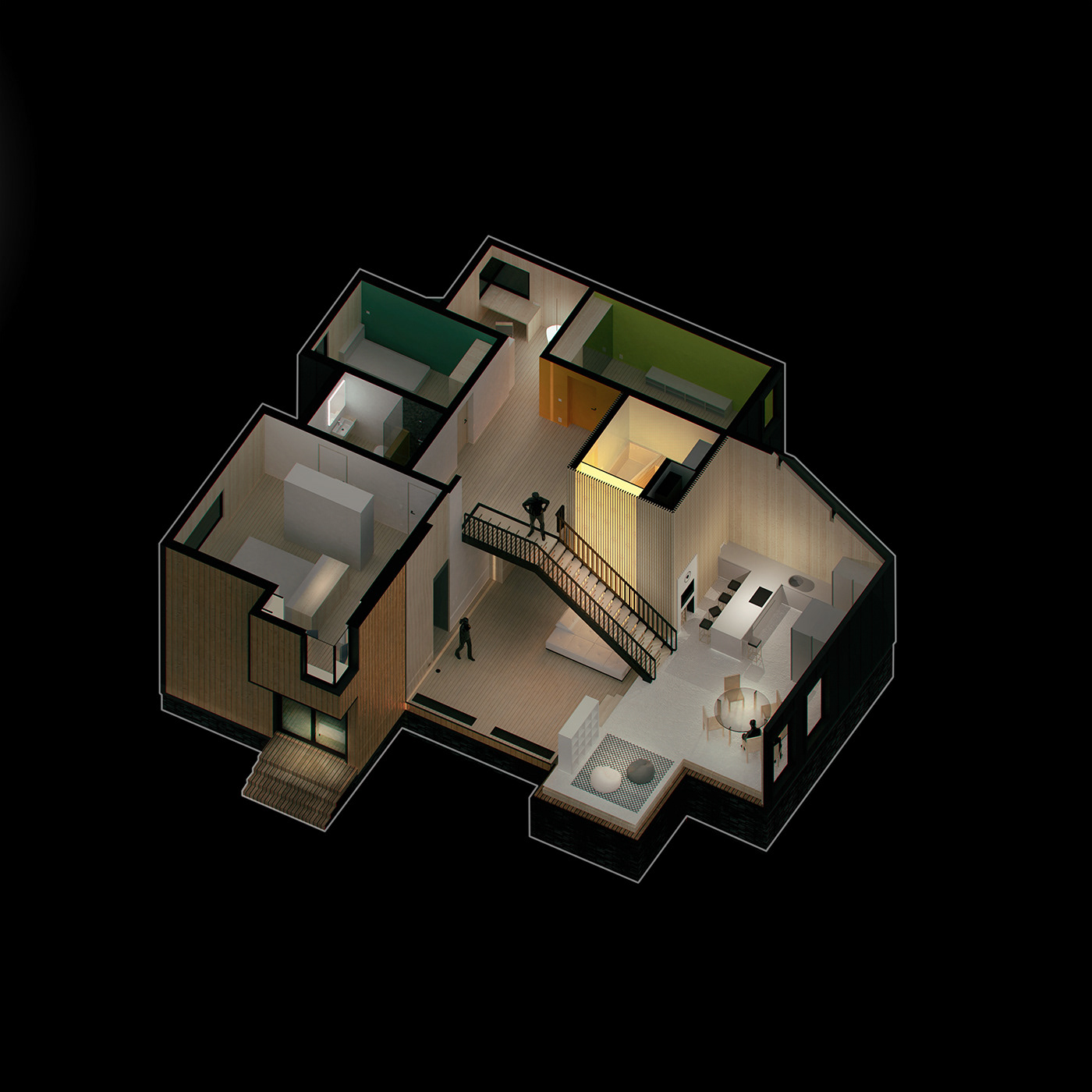 We have offered an idea of a major space accent. Central core of the building is a semitransparent wooden box with two-floor volume around that is dedicated to daytime activities and leisures. In the evening the box glows from inside, creating the mood throughout the house.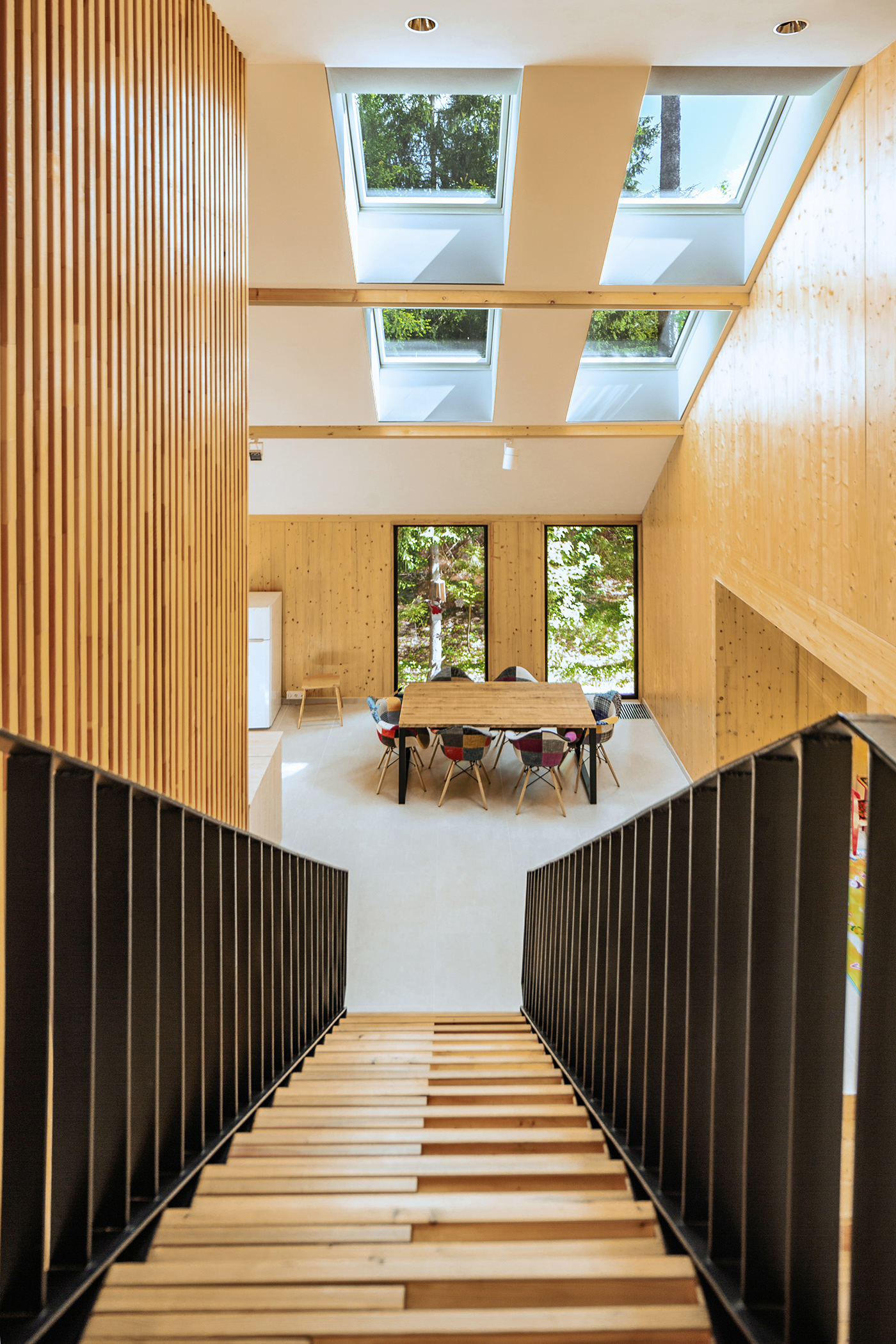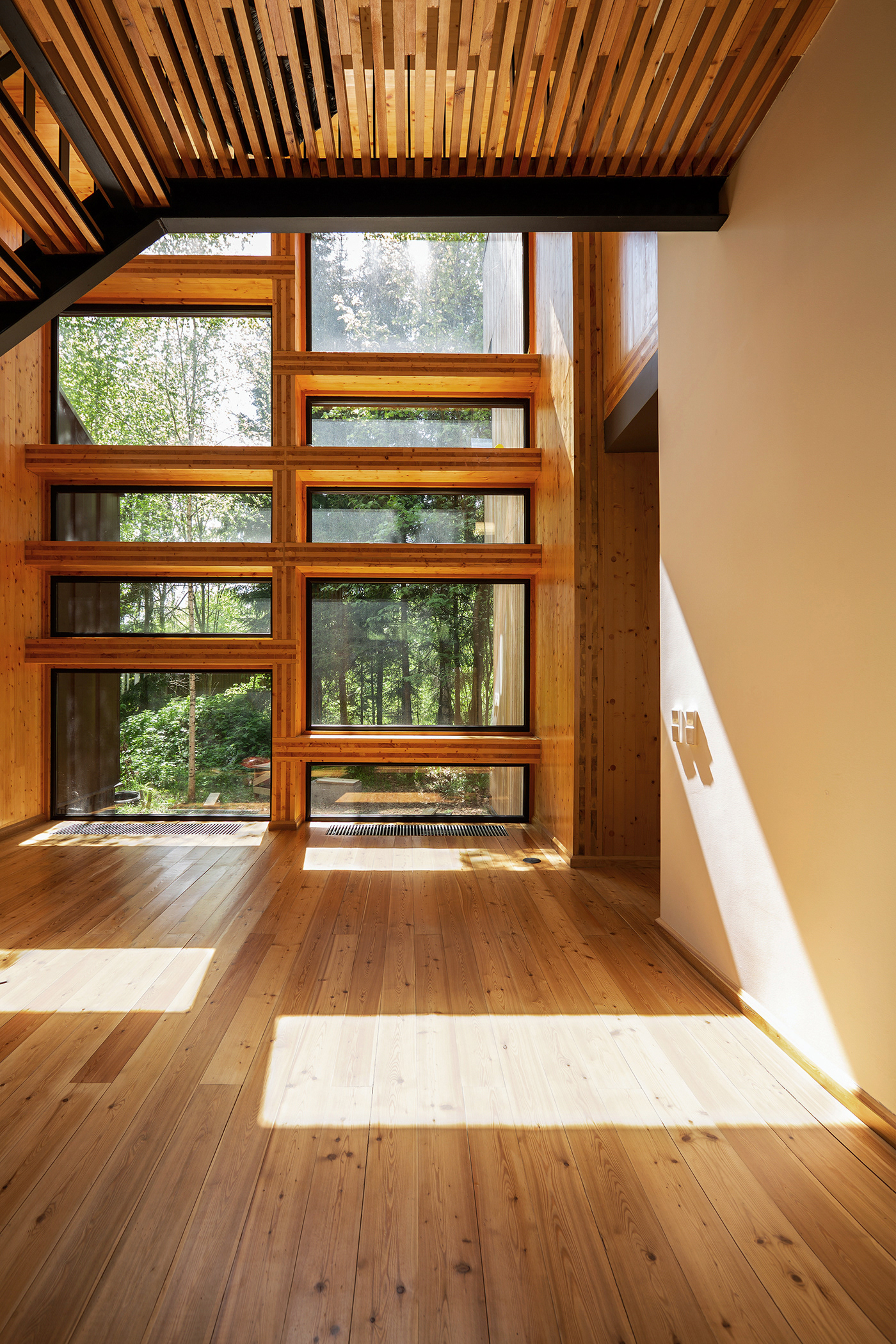 Big window transfers a lot of light inside in winter, but during summer it turns into a huge sun shade, preventing this natural conditioning house from overheating.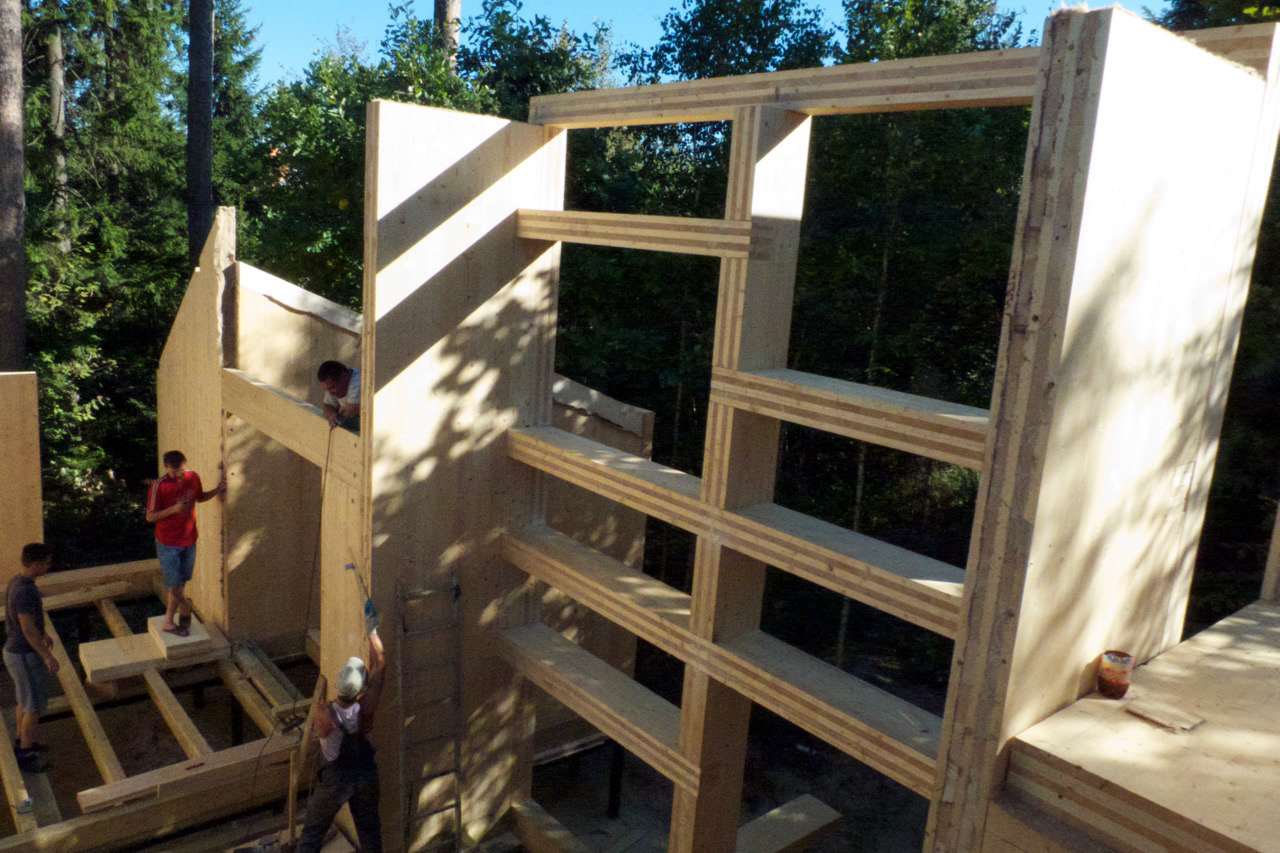 Cross laminated timber (CLT) is used as main construction material, making the house energy efficient and eco-friendly. Prefabricated panels also save a lot of time on construction.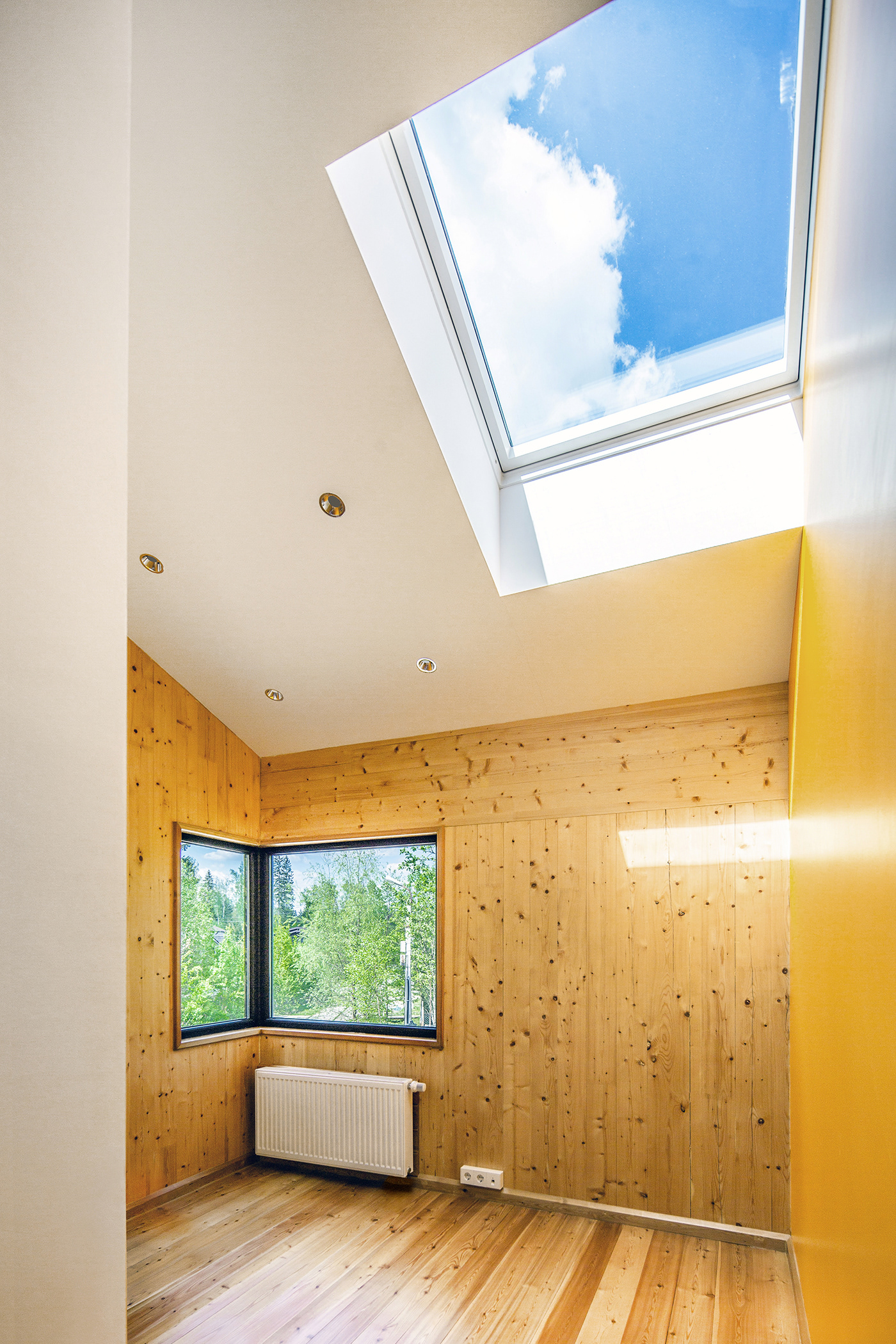 Interior is a combination of minimalism and cost efficiency. A lot of CLT surfaces are left uncovered, making house feel natural and cosy.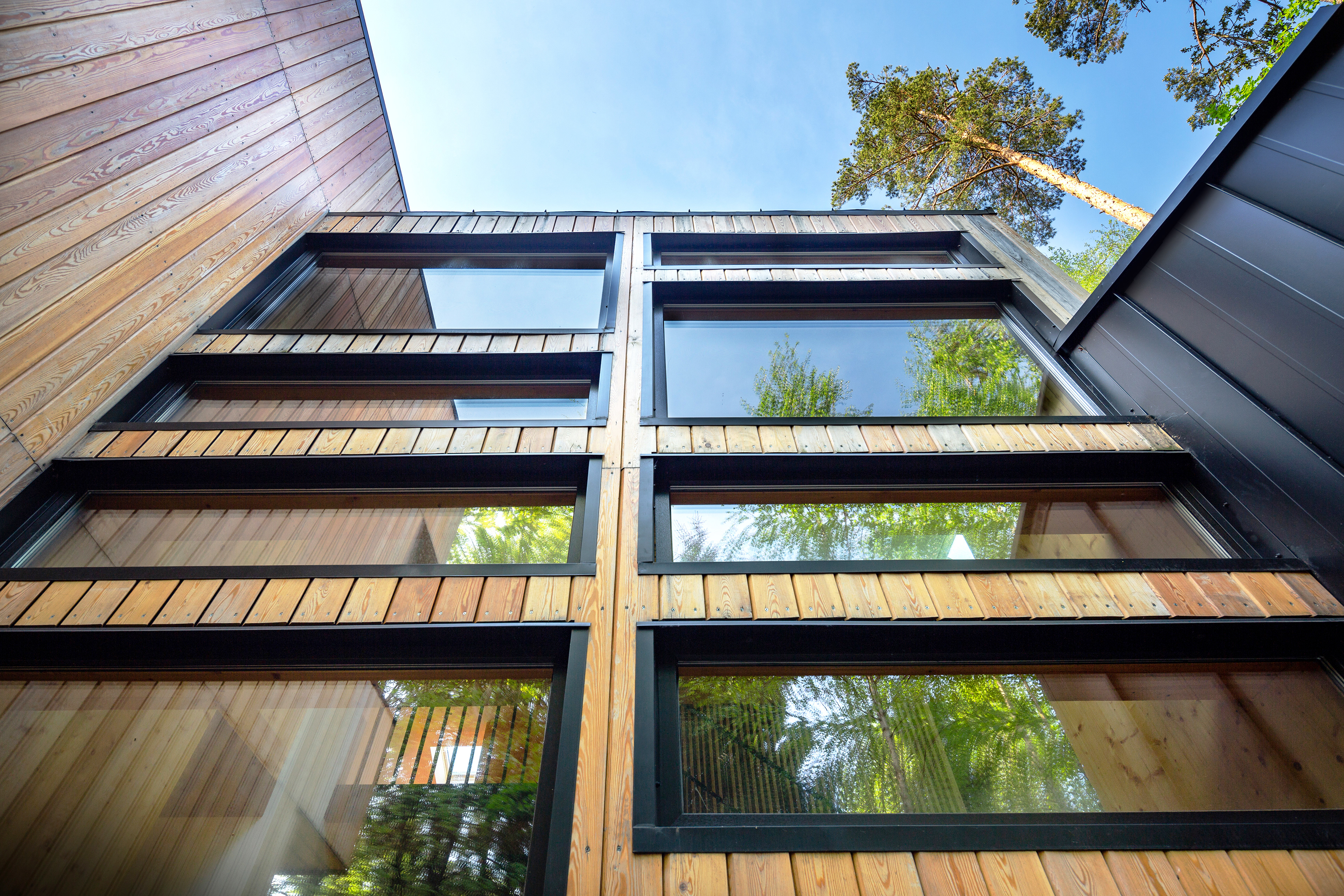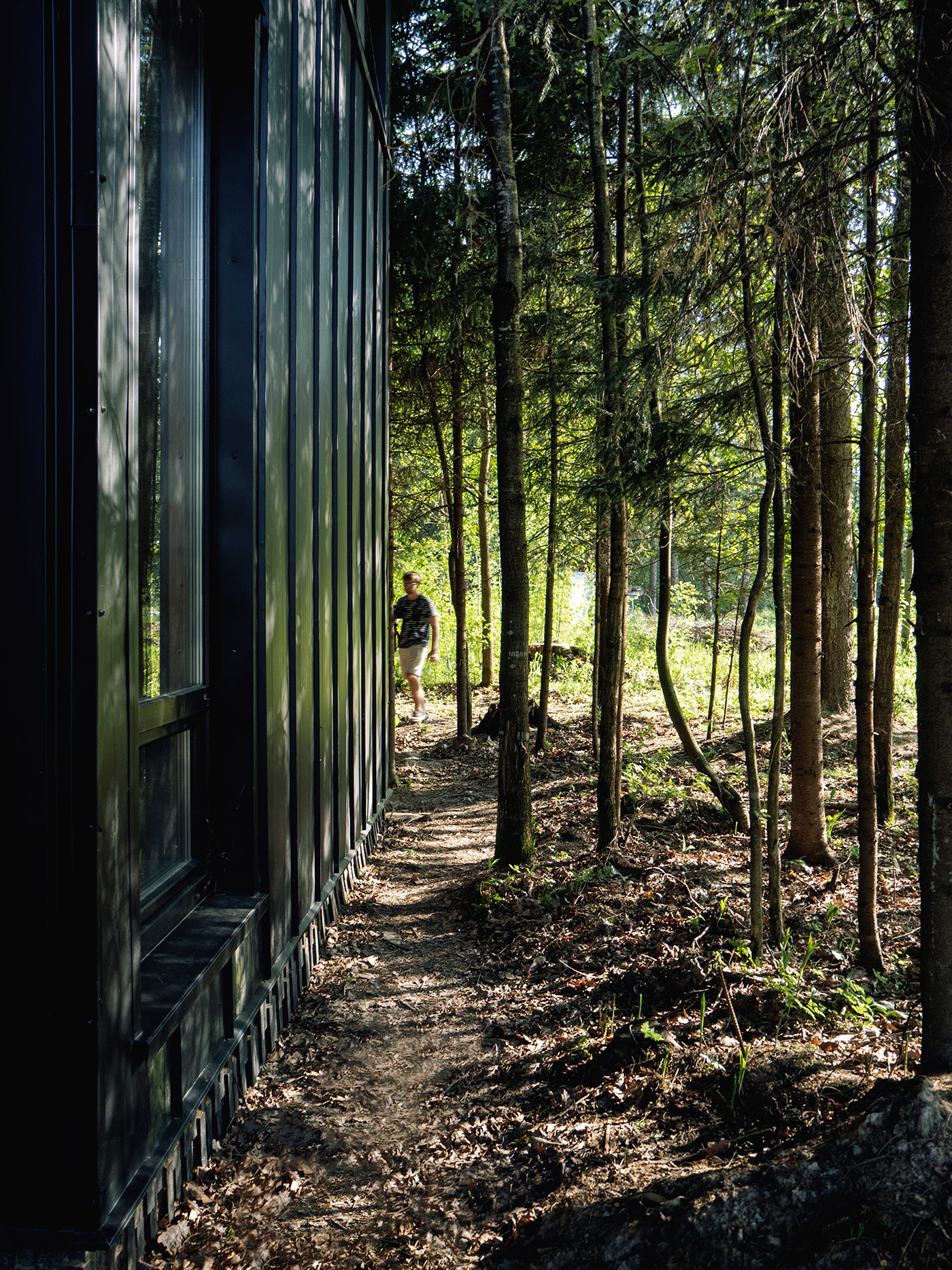 Black facade metal is playing camouflage role, while larch planks are used to accent the entrance and backyard side.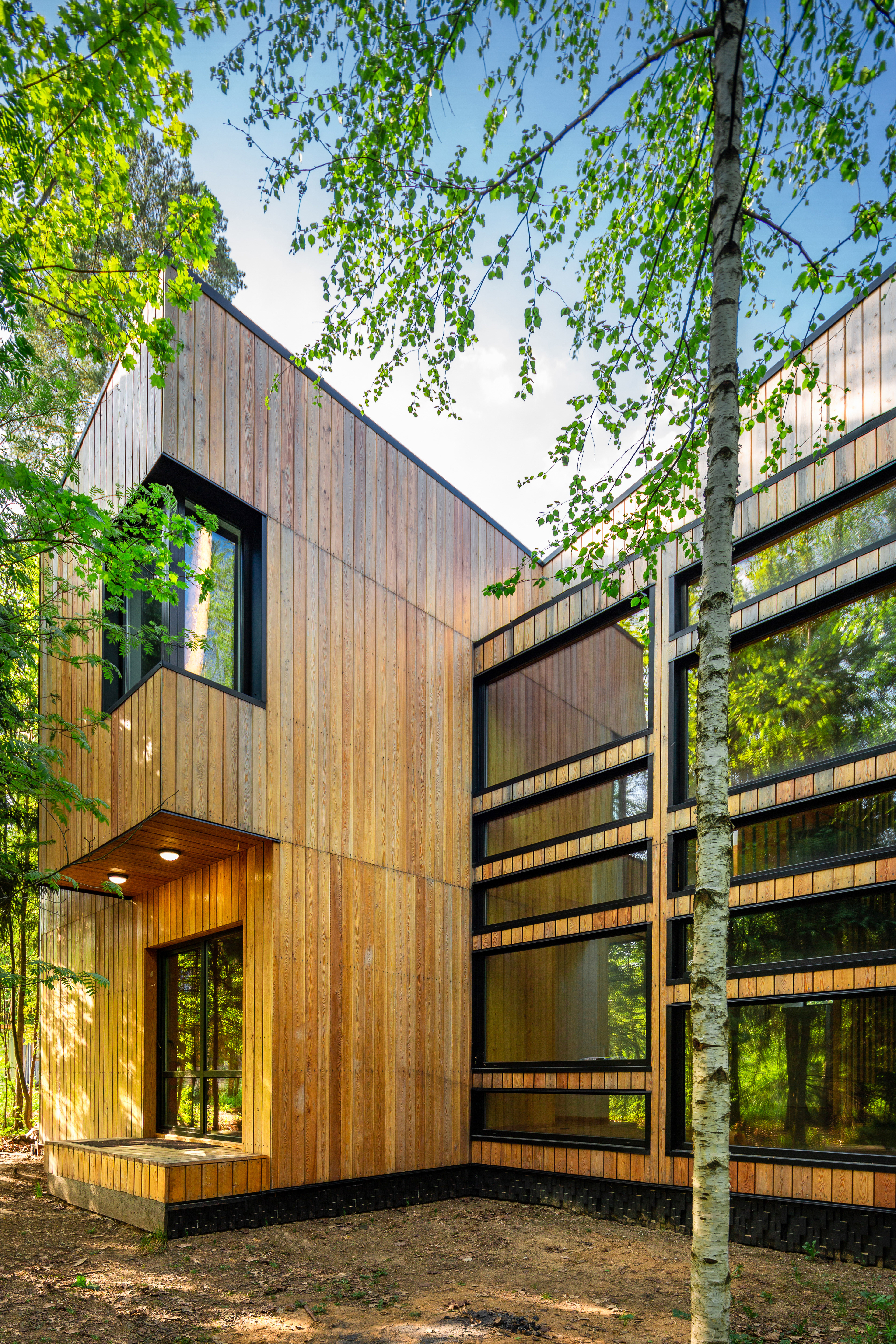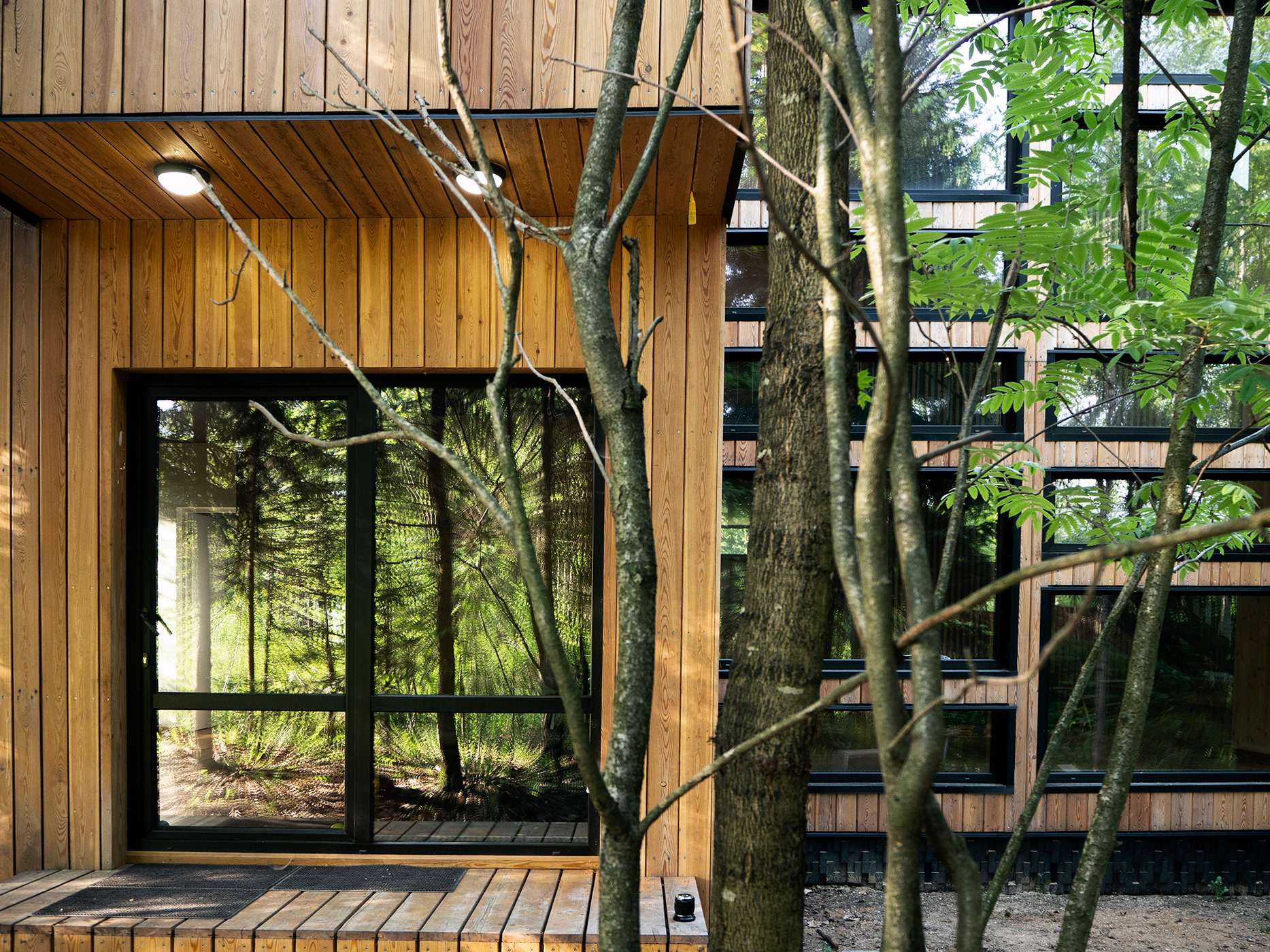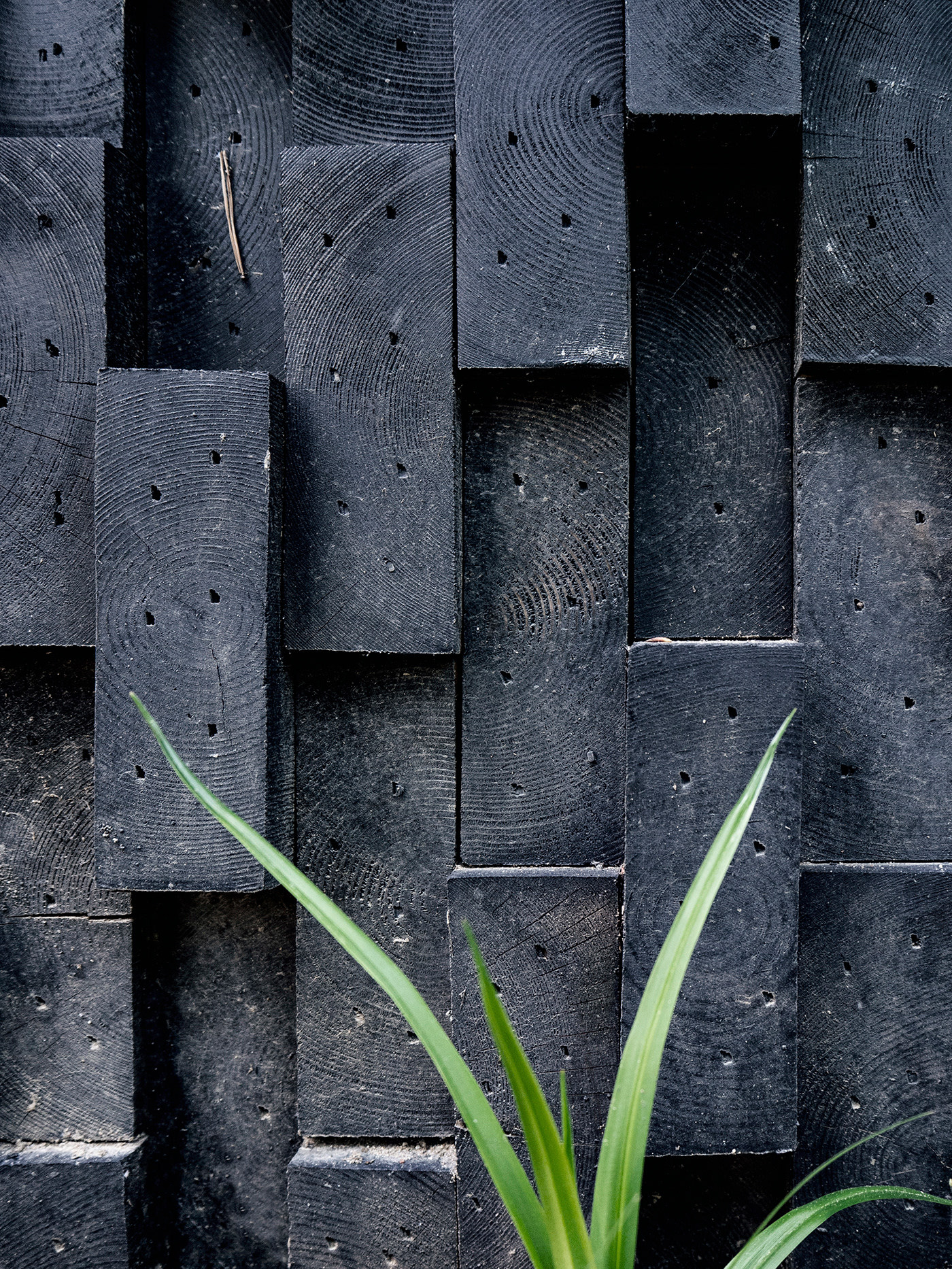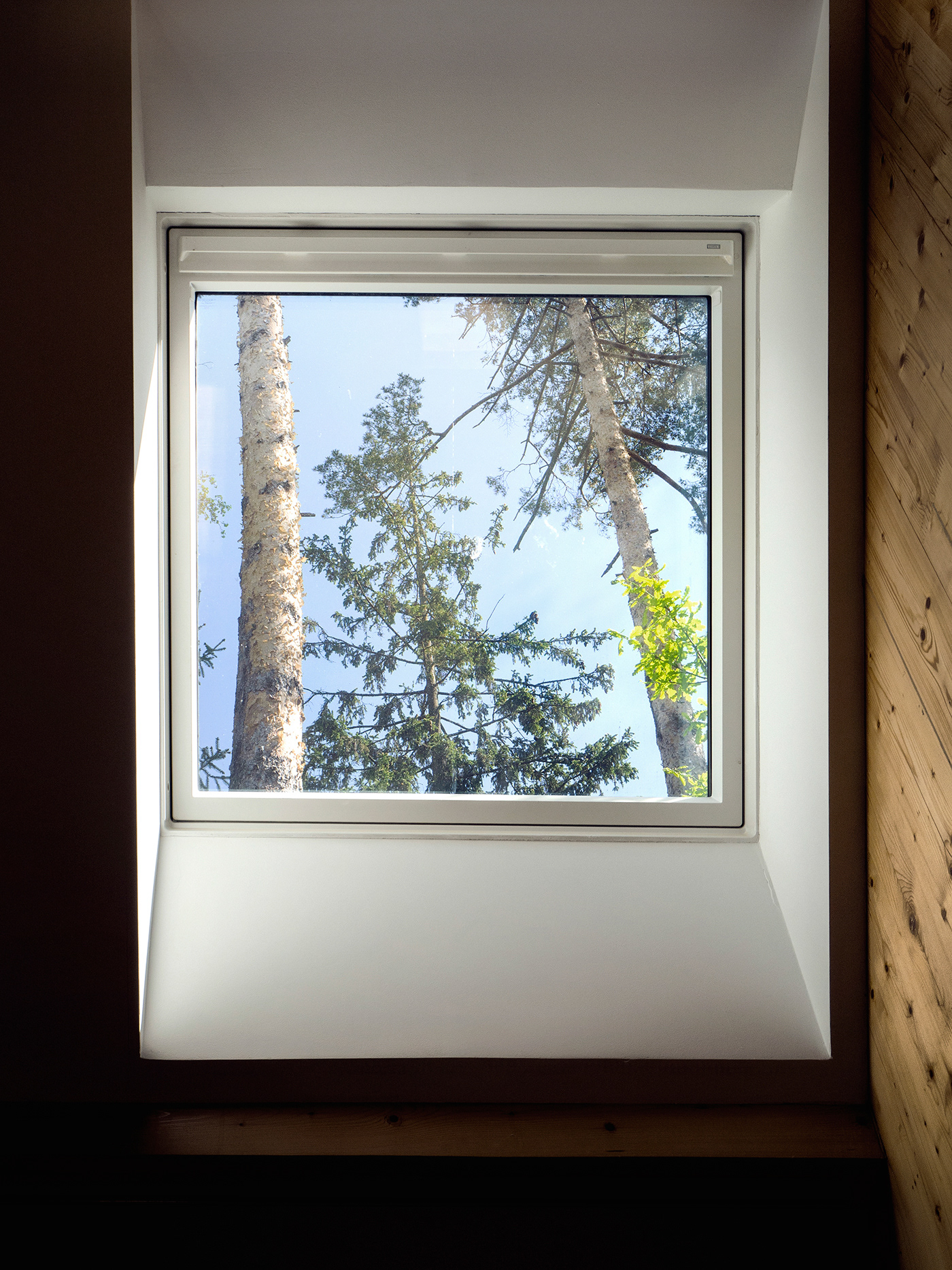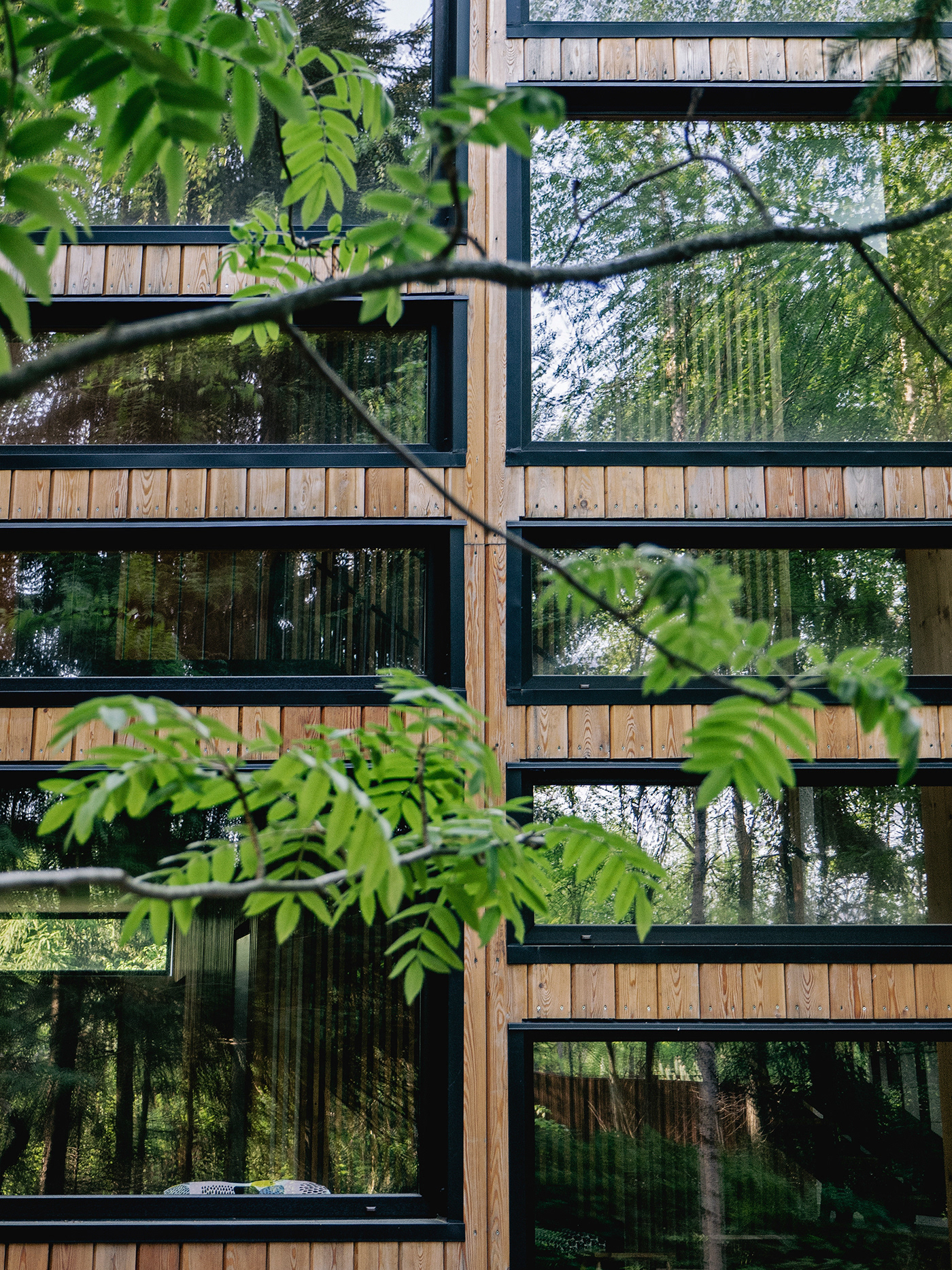 None of mature trees were cut during the process : )